Legislature, university still shaping DPS police powers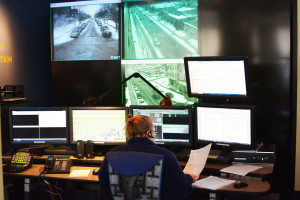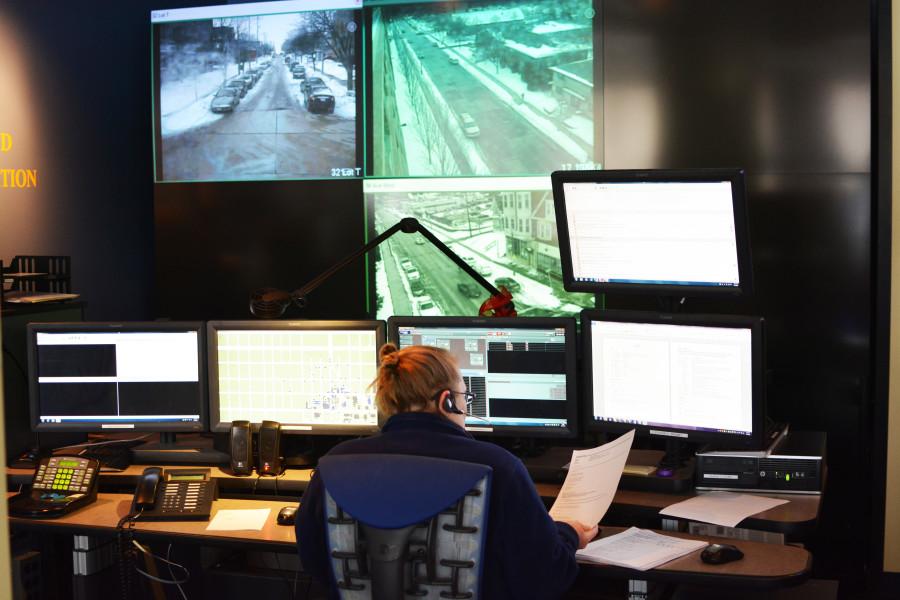 When State Rep. Dale Kooyenga (R-Brookfield) visited Marquette in November to see Steve Forbes speak on campus, he returned to his car to discover its side mirror was missing. Officers in the Department of Public Safety, however, were unable to file a report on the damage.
Instead the officers walked Kooyenga to the nearest Milwaukee Police Department to file an incident report, an experience which partially motivated the legislator to support granting DPS police and arrest powers.
"From a practical standpoint, it would be a time saver for Marquette's police," Kooyenga said. "It would give them more credibility. Also, it's a force multiplier. Marquette could help out Milwaukee police in the area."
On Feb. 14, Kooyenga was one of four representatives who introduced the bill to the Wisconsin State Assembly to do just that. A counterpart bill was also introduced with bipartisan support of seven senators to the Wisconsin Senate.
State Sen. Nikiya Harris (D-Milwaukee), one of the senators who helped introduce the bill, expressed support for police power on Marquette's campus after attending the University of Wisconsin-Milwaukee, a campus where safety enforcement already possesses police powers.
"Because of Marquette's location in the city, it may have access to dispatch very quickly," Harris said. "It's more about knowing that it's there for peace of mind. You know, we see a lot of tragedies on college campuses, and this may help avoid something like that."
Both bills would allow the university to enter into an agreement with the state and the city of Milwaukee to establish a university police department and employ university police officers. Kooyenga and Harris said they were confident the bills in the Assembly and Senate would pass in their respective chambers.
WHAT THE BILL WOULD DO
If the legislation passes and the university agrees to take on a police force, Marquette officers would have the same powers as Milwaukee law enforcement officials to "maintain order, detect and prevent crime, enforce laws and ordinances and make arrests for violations of laws and ordinances."
DPS officers would have to go through more extensive training, similar to that of a police academy.
The bills were drafted after a governor's task force on campus safety commissioned in 2007 recommended the Wisconsin Legislature allow private colleges and universities to operate a police department, which is only an option available to four-year UW system schools.
Following the governor's task force, a Marquette internal task force met in the summer of 2013 to review the concept of an internal police department. The task force was co-chaired by L. Christopher Miller, the vice president for student affairs, and Janine Kim, associate professor of law. The group included faculty, staff and student representatives.
DPS was licensed as a private detective agency in 2001, which allowed officers to carry firearms. Andy Brodzeller, associate director of university communication, said in an email that operating DPS as a police department would "allow for more effective and efficient use of university and Milwaukee Police Department resources."

In a memo earlier this month, Interim University President the Rev. Robert A. Wild said the university would follow the recommendation of the task force, including "providing opportunities for Marquette community engagement on what commissioning would mean and how it would be implemented."
Twenty-one other states allow private universities to operate a police department. This includes schools such as Notre Dame University, Georgetown University, Boston College, Loyola University Chicago and Yale University.
UNIVERSITY OPINIONS
Brodzeller said at this point, the bill is still in its early stages.
"The bills do not provide any details or clarification on how a university police department would operate or what its responsibilities would be," Brodzeller said. "The bill are only to clarify that the state would allow Marquette to operate a police department, and that if it did it would have to enter into agreement with local law enforcement."
Brodzeller added that the university would be responsible for how the process would happen under a possible future agreement with MPD.
Jilly Gokalgandhi, a senior in the College of Arts & Sciences, had a role on the task force as a student representative. She said her role was to take in the opinions of the student body and voice them to the administration.
"I think the impact (of having a police force) will be a more effective use of our tuition dollars to use the resources on campus to their full advantage, (meaning) a safer Marquette campus," Gokalgandhi said.
Lt. Paul Mascari, the interim assistant director of DPS, and someone who played a role in shaping the bill going through the legislature, said the department's mission would not change no matter the outcome of the bill.
"If the university does go down that road, if we do end up becoming a police department after our internal discussions take place, the purpose of it would be to enhance our relationship with the Milwaukee Police Department," Mascari said.
Mascari, as well as Capt. Russell Shaw, the interim director for DPS, said the cost of commissioning a police department to the university is unknown because the specifics of the program still need to be discussed.
Mascari added that if the bill passes, it would prevent taking MPD officers off the street to handle campus issues since protocol would no longer require DPS calling in MPD to file any complaints or reports.
SUPPORT FOR THE BILL
Support for granting DPS police powers dates back as far as 2008. Criminology professor Richard Zevitz, who previously worked for 10 years as a division director for the sheriff's department in San Francisco, advocated for DPS to be its own police force.
In a March 2013 letter written to the Tribune, Zevitz wrote: "The commissioning of Marquette's police force would in no way relieve the Milwaukee Police Department or the Milwaukee County Sheriff's Office of responsibility for law enforcement on and around our campus. Instead, it opens the door for an enhanced level of service, continued professional cooperation and shared responsibility for the protection and well-being of all concerned."
Similarly, in a letter written to the Tribune that April, Charlie Giger, a 2013 graduate, argued the administration and DPS needed to be more transparent in their opinions about commissioning a police force, saying that similar schools already have police forces in place.
"If similar schools, such as Loyola University Chicago, Saint Louis University and Northwestern University, have a commissioned police program, why doesn't Marquette have commissioned police officers?" Giger asked in the letter.
Giger added that knowing who is protecting students is an important step.
"Unlike professors at Marquette, DPS does not have a page that shows who is protecting us and what their qualifications are," he wrote. " … If students, faculty, parents and professors have better knowledge of those tasked with protecting Marquette, I believe this would instill a further sense of security and trust in the Marquette community."
Blake Dobrich, a sophomore in the College of Arts & Sciences, said it would be beneficial for DPS to be a collaborative peer of MPD no matter what.
"I think it's definitely a good thing for DPS to have the same powers as MPD," Dobrich said. "This will allow DPS to broaden their abilities when dealing with non-Marquette suspects or victims. I see countless reports that DPS responds to calls on Marquette's campus where MPD needed to be contacted in order to complete an interaction with a suspect, victim or student. It makes sense to allow DPS the abilities to deal with it themselves so that time and resources are saved."
Michael Marzion, the chief of police at the University of Wisconsin-Milwaukee, also said he supports Marquette's efforts to commission a police force.
"Having more cops would increase the university safety in that area," Marzion said. "(A police force) can interact with other agencies, you are peers to all other Milwaukee county agencies, you can share information regarding cases and trends, something that you won't share outside law enforcement."

In addition to these benefits, Marzion said having a police force within university confines would allow it to tailor policing to the campus and university environment.
THE RELATIONSHIP BETWEEN STUDENTS AND DPS
Most students expressed having a good relationship with DPS officers. Some, like Jake Weber, a sophomore in the College of Business Administration, said the perception of DPS changes depending on different circumstances.
"Once you're a sophomore and up you start to realize that they are there more to make sure nothing gets out of hand," Weber said.
Weber expressed concerns that this relationship might change if the officers were granted police powers.

"I think it would be terrible for DPS to have the powers of MPD because it would take away their focus from keeping us safe and push them more toward the side of 'let's get these kids in trouble,'" Weber said.
Kooyenga doesn't have the same concerns.
"It won't have any impact," he said. "The same discretion would be there. Police have discretion too. They won't turn into jerks."
Kooyenga and Harris both said they do not believe police powers would affect Marquette's Good Samaritan policy, which gives amnesty to students who have consumed alcohol when seeking medical attention for themselves or others.
"The state is working on a good samaritan law," Harris said. "We're moving toward treatment, not punishment, for the consumption of alcohol or drugs. I would like to continue to see a good samaritan policy stay in place at the university."
Assembly Bill 447, which would grant amnesty for 911 callers who used a controlled substance, passed Jan. 14, but the Senate equivalent, Senate Bill 350, is still in committee.
Leave a Comment