Where your student ID will get you a discount
Let's be real, arguably one of the best parts of being a student is the discounts you can get. There are plenty of places to get them, but you may not know of them all. Here's a list of some of the best clothing and entertainment venues in the Milwaukee area where you can get these fabulous perks with or without the Student Advantage card in addition to your Marquette ID.
With Student Advantage:
Amtrak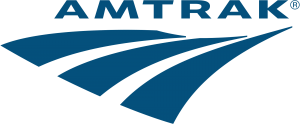 Need to get home for a weekend? Whether you're taking the train to Chicago or New York or Lincoln, Neb., Student Advantage card holders receive a 15 percent discount on rail fares. The discount does not apply to buses. There is no limit to how often you can use this discount, but there is also no added rewards program for frequent riders. An example trip would be spring break in Chicago. Roundtrip from Milwaukee to Chicago would normally cost around $48.00, but with the Student Advantage discount, you can enjoy $7.20 off that price. Yippee? Hey, that $7 could easily buy you lunch before your departure or upon arrival. Once you're no longer a student, you're back to paying nearly $50 round trip instead of $40, so enjoy it while you can. Added bonus: if it's your first time riding Amtrak and using the Student Advantage, you save $30.
Champs Sports
One of the country's leading athletic merchandise chains just happens to love students! Considering they carry merchandise for schools like Marquette, this makes a good deal of sense. The deal with the Student Advantage card on your Marquette ID is an offer of $10 off purchases of $50 or more at Champs Sports. It's hard to argue with a deal like that when other retail stores with student discounts, like True Religion Jeans, require you to spend $200. As a student, it's pretty rare that you will drop that much cash on jeans, but hey, if you're interested, the deal for students there is 10 percent off, so about $20. Champs Sports offers a reasonable discount for college kids, so the next time you're in the market for a new jersey or hoodie, check them out! There's one in Mayfair Mall.
Without Student Advantage:
Marcus Theatres
Movies are a luxury expenditure to college students. Between books, feeding yourself, basketball games and bar hopping, the budget isn't there for seeing a movie in the theater when you can wait six months for it to hit Netflix. Marcus Theaters understands this issue, but they still feel like there is an experience to be had at their cinemas. That is why Marcus offers $5 Tuesdays to the general public and $5 Student Thursdays. These discounts apply to every movie at every time of day. You don't need to cut class to catch the matinee price, and you don't have to see the romantic comedy that got horrible reviews and is on its way out of theaters within the week. Besides, you'll have plenty of spare cash for the bar after paying five bucks to see "Captain America: The Winter Soldier" with your friends.
STA Travel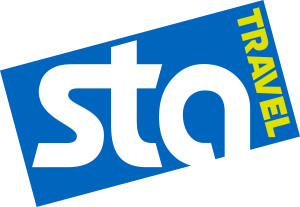 Commercials and other advertisements show everyone that flights and hotels can be affordable, you know, if you have a decent paying job. For college students making less-than-awesome money, there is STA Travel. The site offers an online Travel Expert for students to help them plan and find the best priced trip for their next vacation. The site provides flight prices, as well as deals on hotels or hostels and transportation in the area. For example, the site was offering rates of only $486 flights from Chicago to Cancun, at the same time sites like Expedia were offering flights from Milwaukee to Cancun for more than $600. The site is not a miracle worker, but for students the site can be a useful tool in finding their next vacation spot.
Milwaukee Public Museum

When's the last time you got a history lesson outside of the classroom? The Milwaukee Public Museum is a very well-liked museum according to reviews on sites ranging from TripAdvisor to Google+. The museum offers student discounts every day on packages, for example, general admission plus admission to Body Worlds: The Cycle of Life and a ticket for a show in the planetarium (they're playing "Penguins" right now) for $28, as opposed to the standard adult rate of $31. The discount is typically $3 off admission across packages. If you're really savvy, you'll go to MPM on the first Thursday of the month, Thank You Thursday for Milwaukee County residents, for free general admission and just pay the extra $10 to see Body Worlds if you want to. Yes, as students at Marquette that means you are Milwaukee County residents and Thank You Thursday does apply to you!
Clothing Discounts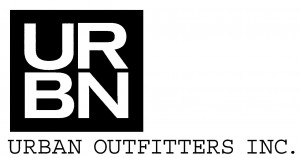 Discounts can range across these various stores, but here is a list of retailers that provide a student discount from 10-20 percent: Ann Taylor, Ann Taylor Loft, Urban Outfitters, J. Crew, Charlotte Russe, Rugby (Ralph Lauren), Banana Republic and The Limited. Most of these stores can be found in one of the three malls in the Milwaukee area: Mayfair, Brookfield Square and Bayshore. Granted, most of these stores are a bit pricey to begin with, but a 15 percent discount on regular priced items at J. Crew could be just what you need to complete that perfect look. Charlotte Russe and Urban Outfitters offer 10 percent discounts on every purchase, regardless of  whether it's regular or clearance merchandise. These retailers are perfect places for college students to go and finish out their interview outfit or find a fun, trendy top to wear out on the town. Disclaimer: It is always wise to check with the individual stores to ensure that they participate in giving student discounts as they are all "subject to change."
There are a lot of perks to being a student. From the knowledge you gain to the contacts you acquire and the discounts that make your closet fuller without making your wallet lighter. Everybody loves students, and this list is not exhaustive. Go out and find the stores and venues that reward you for going to school!