KILLIAN: GMs' Olympic concerns shouldn't deter future NHL involvement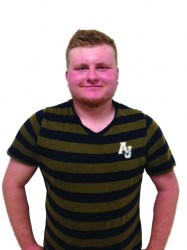 The 2014 Winter Olympics came to a close Sunday with host country Russia on top of the leaderboard with 33 medals. While the United States finished second with 28, including nine golds, for many hockey fans, the games' final week left plenty to be desired.
After rolling through their first four games, one being an unforgettable shootout win over the Russians, the Americans fell flat against Canada in a 1-0 semifinal loss. They then spiraled into oblivion in the bronze medal game as Finland rolled to a 5-0 victory.
While many still try to piece together how a U.S. team with what looked like golden potential failed to even medal, a larger recurring discussion regarding the NHL's involvement in the Olympics resurfaced.
Back on July 19, 2013, after the previous season's damaging lockout, the NHL and National Hockey League Players' Association reached an agreement to send athletes to the games for a fifth straight time.
However, some NHL executives still have issues enduring the long Olympic lull in the middle of the NHL season and sending away their team's prized assets for a month.
Most players, including the New York Islanders' young star John Tavares, hold medaling in the Olympics in similar or even higher regard to winning the Stanley Cup.
"The Olympic Games is obviously a pinnacle of sports and it represents a lot," Tavares said. "Certainly there are some tough challenges with it, being involved with the (Players Association) as much as I have, I know this wasn't an easy process. But we feel as players it's important and we love to play, we love to represent our countries."
But that quote came before Tavares sustained a season-ending MCL injury in Canada's 2-1 quarterfinal win over Latvia.
The loss of the Isles' greatest talent prompted an angry reaction from General Manager Garth Snow. Snow called it a "joke" that the International Olympics Committee and International Ice Hockey Federation can use players without reimbursing their NHL teams when Olympic injuries occur.
"This is probably the biggest reason why NHL players shouldn't be in the Olympics, it should just be amateurs," Snow told Newsday Feb. 21. "And it could have happened to anyone; it just happened to be us that lost our best player."
These concerns are nothing overly new, however, and if any serious efforts to keep the NHL out were to arise, they would face vehement opposition from the NHLPA.
That was recently exemplified by the Tampa Bay Lightning's Martin St. Louis, who allegedly asked for a trade after Lightning General Manager Steve Yzerman left him off the original Team Canada roster. St. Louis has been a member of the Lightning for 13 years, but his rumored actions show just how closely players hold the Olympic opportunity to their hearts.
While speculation will undoubtedly continue, it's likely the greatest hockey players in the world will continue to represent their homelands in the 2018 games in South Korea.
Leave a Comment