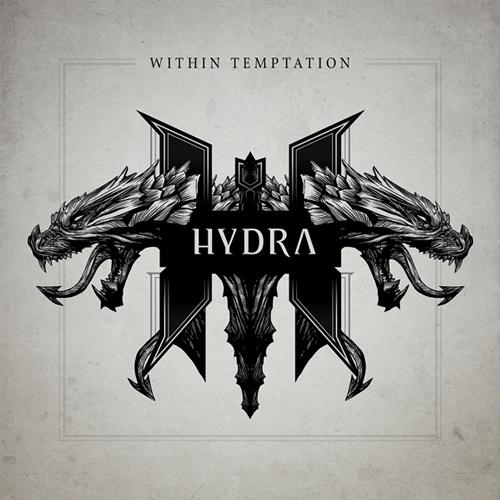 (New) Music Makes Me Lose Control
-Album Reviews for Inquiring Minds-
Band- Within Temptation
Album- Hydra
Ten-Second Bio- Within Temptation is described as symphonic metal/rock band and stand as one of Holland's biggest musical acts.  The band has sold over 3 million CD's worldwide and has been awarded two MTV European Music Awards.  They have been releasing material for 18 years, and Hydra is their sixth studio album.
What Can My Ears Expect? – I'm going to preface this review by saying that I am not a huge fan of gothic/metal rock.  That being said, I can still appreciate what Within Temptation brings to the table in Hydra.  The bands niche is their mixing of rock with symphony and that is something that any music fan can find interest in.  I remember that I was once given a CD that paired Metallica with the San Francisco Symphony Orchestra; this was the one of the few comparisons that I could draw between Within Temptation and another band.  Most of Hydra fits the bill of metal anthem rock, with the backing orchestra further stimulating your ears.  On songs like "Paradise (What About Us?)", the chorus is briefly interrupted to allow the guitar and keyboard players a little solo time, and the intermission allows for the vocals to come back in strong.  On other songs like "Whole World is Watching" the symphony merely backs an inspirational number by lead singer Sharon den Adel and guest Dave Pirner.  Another thing that distinguishes Hydra is its inclusion of different musical talents such as rapper Xzibit, and along with the bands innovative sound it gives casual music fans a reason to listen.
What Will Their Words Say?-Hydra's themes range from overcoming to adversity and becoming the best you to the dark world that is loneliness.
Target Audience-The band draws comparisons to Fastball, Elton John, and Ben Folds Five
Key Tracks from Ocean Street – "Dangerous" (track 2), "And We Run" ft. Xzibit (track 3), "Paradise (What About Us?)" ft. Tarja (track 4), "Whole World is Watching)" ft. Dave Pirner (track 10)
Say What? (profanity) – "And We Run" ft. Xzibit (track 3)
Grade: Solid 7.0(out of 10)