The Music Department's Valentine's Day Playlist 2014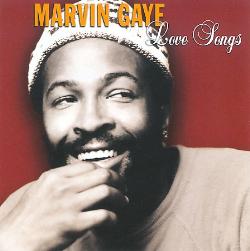 Hang on for a minute...we're trying to find some more stories you might like.
Valentine's Day Playlist
Valentine's Day, can be a very polarizing holiday, because of the emotional highs and low it evokes from all ages.  It can see the puppy love of a newly minted couple, the bondage of a long tenure of marriage, the last minute convenience store flowers/chocolate staple, and the wounds of past lovers no more.  Here at the Marquette University music department, we have compiled a unique list that can help you relate to any of the aforementioned situations.  So this Valentine's Day, sit back, relax and enjoy these tunes!
"In Your Eyes" – Peter Gabriel  (Classic song from a classic movie, if the boom box scene from Say Anything doesn't make you feel anything then you are probably reeling from a tough breakup)
"Waterloo" – ABBA (Used this song to study for my history exam, because it is somehow able to compare Napoleon's fall at Waterloo to the former marriages of the ABBA duos.  It also serves its purpose as a very solid love song, displaying deep love.)
"Falling In Love" – UB40 (UB40's suave sound is enough to make this song great, but who doesn't love hearing of two people fall in love on top of that?)
"Just Like Heaven" – The Cure (One of The Cure's best known songs, this song describes what many like to think is the honeymoon phase.  If you're lucky enough, this will describe everyday of your relationship with your significant other.)
"Slow Jamz" – Kanye West ft. Jamie Foxx & Twista (This underrated track, off of Kanye's The College Dropout, features backing vocals from the always cool Jamie Foxx and the speedster Twista.  This song also does a good job of giving props to almost every smooth soothsaying musician that defines the love of Valentine's Day.)
"Untitled (How Does It Feel?)" – D'Angelo (From the Soulquarian era of the early 2000s, which featured collaborations between Mos Def, Erykah Badu, Common, The Roots, Q-Tip, D'Angelo, and many others this song blends both Soul and R&B into a romantic ballad.)
"I Would Die 4 U" – Prince (Prince, serves as one of the ultimate sex symbols, and this track off of his Academy Award Winning Purple Rain album, serves as the perfect reminder of his knack for catering to that loving feeling.)
"Rollercoaster of Love" – Red Hot Chili Peppers (This RHCP cover of the Ohio Player's brings a unique sound to the old classic.)
"Try a Little Tenderness" – Otis Redding (Hip-Hop fans will most likely remember this track from Kanye and Jay-Z's Otis on Watch the Throne, but Otis's version is much more laid back and meant for telling that significant other how you feel.)
"Heartbreaker" – Metronomy (This song serves as a friend in agreement with those of you who have recently gone through a breakup or are just going single into Valentine's Day.)
Essential Track: Most anything that Marvin Gaye has decided to grace with his voice! (If you have an argument with this then I will have to fight you…)