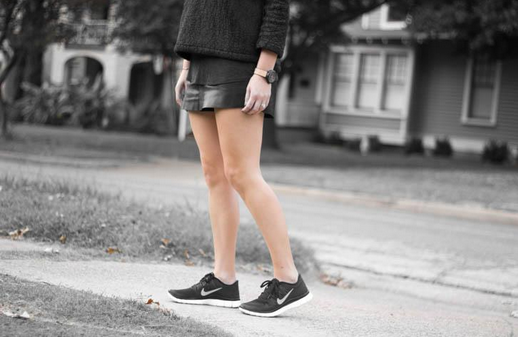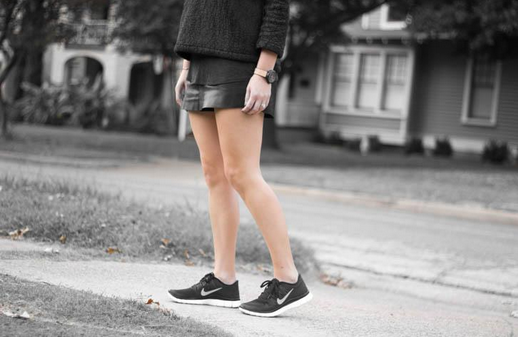 When people think of Nike shoes they think "Just Do It". Meaning just go out and workout. Don't even think about it, just do it. A new trend that is hitting the streets is incorporating Nike shoes in everyday street wear. By wearing a workout sneaker in your everyday outfit, makes your life just a little bit easier. This trend means no longer having to carry your workout shoes in your bag to and from work. When travling by foot, this gives your feet better support on the go.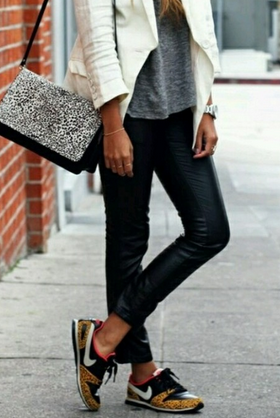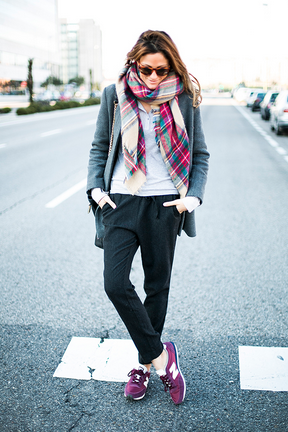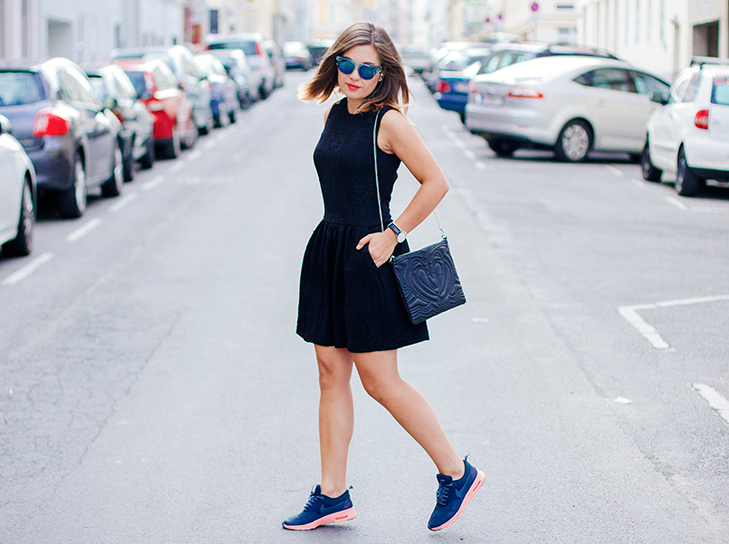 There are a couple of different styles you can wear with these Nike shoes. One is a sporty look with a baseball cap, sweatshirt and skinny jeans giving you a laid back look. Another look is one that is a bit more professional with skinny jeans, a blazer and white t-shirt. Or even match these workout Nike shoes with a classic dress and a clutch bag.
Key hint: Try to pick a Nike shoe color that you know will either match  with or standout from your daily outfit. If you cant seem to find one that you like online Nike also gives customers the option to customize their own shoe. Pick the colors and style that you want and jump out in style. Here are a just a couple of Nike shoes that you can choose from.