Women's Big East Notebook, Jan. 30
Hang on for a minute...we're trying to find some more stories you might like.
Late Game Thrillers
Tuesday night saw both conference games come down to the wire. Butler tied Providence until junior Taylor Schippers hit a triple with 13 seconds left in the game. Her bucket gave Butler the 72-69 victory, where Schippers notched 12 points and senior Mandy McDivitt led the team in points (17) and rebounds (11). Creighton narrowly defeated Seton Hall on the road 76-73 thanks to a pair of clutch free throws by sophomore Marissa Janning late in the game. Janning led all scorers with a 28 points.
Matchup of the Undefeated
When Marquette traveled to Creighton, it was a matchup of two teams with undefeated streaks. Creighton had not been bested on its home court in conference play, while the Golden Eagles had not lost on the road. Backed by great rebounding and lights-out shooting, the Bluejays soared past Marquette 83-64. The Golden Eagles couldn't match Creighton's scoring threats, and saw their unbeaten streak end. Creighton will look to keep rolling in its next home game against Georgetown on Feb. 5.
Player of the Week – Marissa Janning – Sophomore – Creighton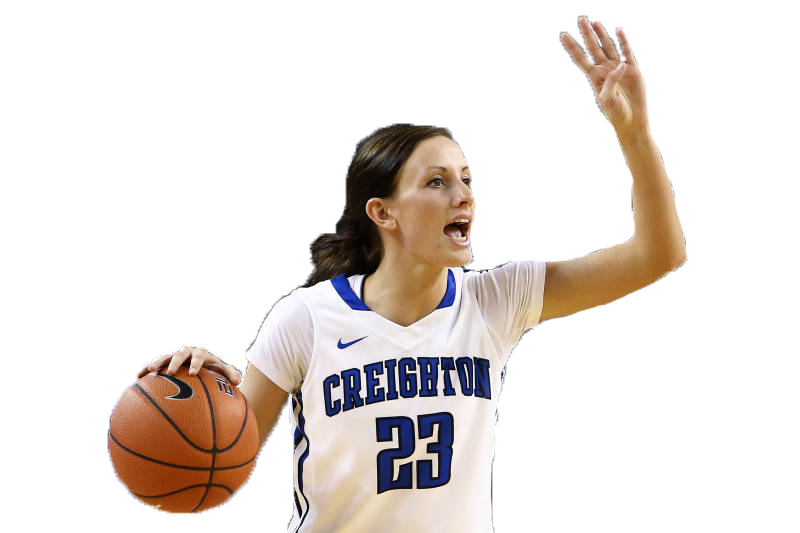 Marissa Janning continued her torrid run through Big East play with stellar outings against Marquette at home and Seton Hall on the road. In both games, she recorded game-high points, scoring 23 against Marquette and 28 against Seton Hall. Her eight assists against Marquette tied her career-high and she notched a season high in points against the Pirates. The sophomore is third in the conference in points per game (17.9), first in free throw percentage (.866) and third in three pointers made per game (2.4).
Game of the Week – Creighton at Villanova – Feb. 1, 1 p.m. CT
When Creighton travels to Philadelphia to face Villanova Saturday, there won't be much scoring. Villanova ranks first in the Big East in scoring defense, allowing 57.2 points per game, while Creighton is second, averaging 61.9 points allowed. On the offensive side of the ball, neither team really excels. The Wildcats rank eighth in the conference, scoring 65.7 points per game, while the Bluejays are ninth, averaging 64.8 points per game. In order to win, Creighton will rely heavily on Janning to get buckets.