Former guard Blue makes NBA debut with Celtics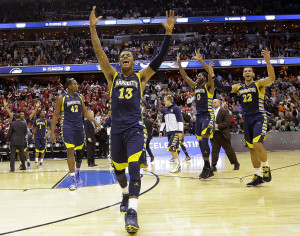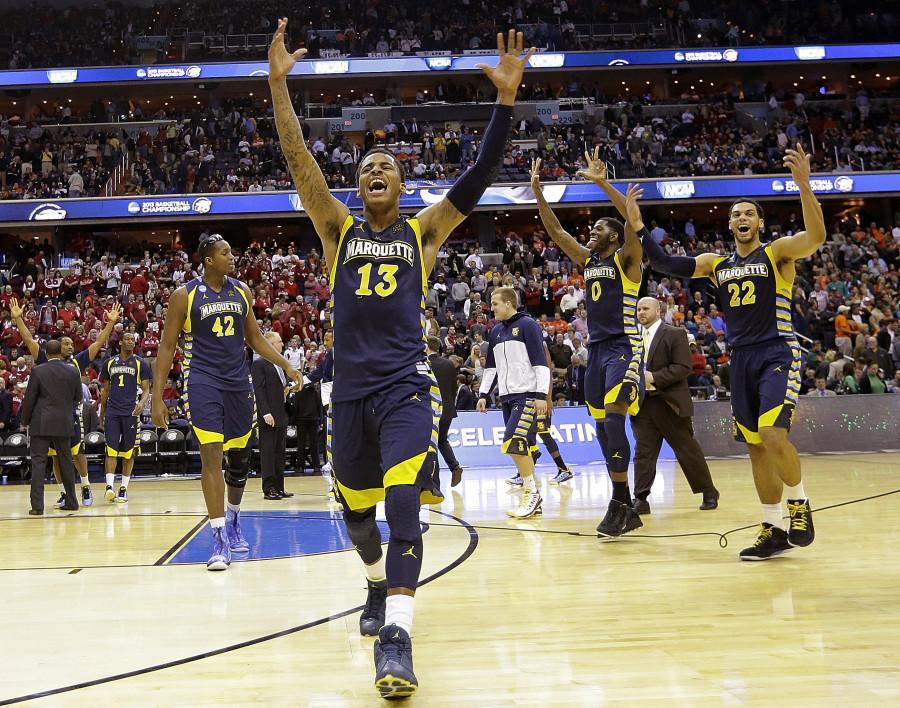 Former Marquette guard Vander Blue made his NBA debut when he suited up for the Boston Celtics Wednesday night against the Washington Wizards. Blue played four minutes and made his first career basket while also bringing down two rebounds and had one assist.
Blue signed a 10-day contract with the Celtic Tuesday, according to Yahoo Sports, because of injuries to guards Avery Bradley and Jerryd Bradless.
Blue spent three years at Marquette, where he served as a role player for his first two seasons but took on a key starting position his junior year. In his junior season, Blue averaged 14.8 points and 3.2 rebounds per game. Blue led the Golden Eagles to a share of the regular season Big East Conference Championship and to an Elite Eight finish in the NCAA Tournament.
Blue decided to forego his senior season and declare for the NBA draft, where he went unselected. He played for the Memphis Grizzlies and Houston Rockets in the NBA summer league, but was not offered a contract by either team at the end of the session. He signed with the 76ers Sept. 27, but was waived by the team Oct. 25. Blue then traveled to play in the Israeli Super League when he signed with Maccabi Rishon LeZion Oct. 25, but was again waived by the team in December 2013. The Delaware 87ers of the NBA D-League acquired Blue Jan. 14, where he played until he signed this most recent contract.
Because of the nature of his contract, Blue will only play with the Celtics for five more games, the last being against his former team, the 76ers.
Leave a Comment