The pressure is on for Summerfest
Every now and then, my college-induced poverty is blindingly painful.  It was excruciating this week as the lineups were announced for some of 2014's major festivals. Among these were Governor's Ball in New York City, Coachella in Indio, California, Hangout Fest in Gulf Shores, Alabama, and the New Orleans Jazz and Heritage Festival in (go figure) New Orleans, Louisiana. Put all these lineups together and I have one word: wow.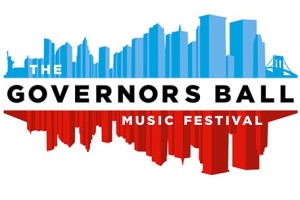 Allow me to indulge myself – and hopefully you as well – by elaborating on some of the highlighted acts. Theses are hardly inclusive, but I'm just writing about who I would be ridiculously excited to see. Noteworthy acts at Governor's Ball include headliners Jack White and OutKast plus Interpol, TV on the Radio, Julian Casablancas (of The Strokes), Spoon, Broken Bells, and Fitz and the Tantrums.
Coachella features headliners OutKast, Muse, and Arcade Fire. Beck is also playing Coachelle, but should be headlining. The Knife, Broken Bells, Ellie Goulding, Aloe Blacc, Grouplove, MGMT, Kid Cudi, Neutral Milk Hotel, Motorhead, and Daughter are other bands I'd love to see.
Hangout Fest is headlined by The Black Keys, The Killers, and OutKast and will also feature Modest Mouse, Queens of the Stone Age, The Avett Brothers, The Flaming Lips, Fitz and the Tantrums, Ingrid Michaelson, Los Lobos, and Andrew WK.
Finally, the New Orleans Jazz and Heritage Festival will feature Eric Clapton, Bruce Springsteen and the E Street Band, Phish, Arcade Fire, String Cheese Incident, Santana, Public Enemy, The Avett Brothers, John Fogerty, Robert Plant and the Amazing Space Shifters, Lyle Lovett, Boz Scaggs, John Hiatt, and Delbert McClinton.
Now to my point. All four of these festivals have unreal lineups. The bar has been set very high for midwestern festivals to announce their lineups – namely Lollapalooza, Bonnaroo, and Milwaukee's own Summerfest. I'm not worried about Lolla or Bonnaroo. They never disappoint. I do have some concerns about Summerfest.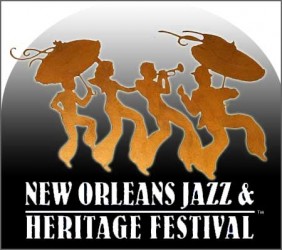 Don't get me wrong, I love Summerfest. In my two summers in Milwaukee, I've seen some shows that caused me to geek out.  A few of my favorite bands, such as Ben Folds Five, Cake, Guster, and Death Cab for Cutie have performed recently. I've also found The Givers, and Royal Teeth (NOTE: Royal Teeth plays Mad Planet on February 27th. Go. Do yourself that favor), who have become favorites. Plus, I can't argue with Summerfest is terms of value because it's pretty difficult to see over 20 bands for about $45. Go ahead and do the math on that. I've paid more than that to see single acts before. It's really a steal.
I've considered shelling out the big bucks to see Tom Petty and the Heartbreakers or Rush, but no one has convinced me to see show at the Marcus Amphitheater yet. Based on who Summerfest has already announced, I may not change that this year. Lady Gaga would probably be fun, but no thanks. Bruno Mars? No. Zac Brown? Not worth the money. Dave Matthews? Definitely not. Consider me underwhelmed.
I'm crossing my fingers that Summerfest has already booked OutKast and Beck, which could prove to be the two biggest tours of 2014. I mean, I am really crossing my fingers. Both are releasing their first albums in the foreseeable future and I would be willing to pay all sorts of money I don't presently have to see them. When you throw in some of the others acts making the summer festival rounds, Summerfest could prove to be amazing. However, I'm not holding my breath. Summerfest has already spent some serious money, and I'm not excited. At all. I'm not expecting Summerfest to be a mash-up of all the other big festivals, but I'm expecting more than the Top 40 artists that have been announced so far. Right now, consider me hopeful, but unenthusiastic.