LEARY: An open letter to Jake Thomas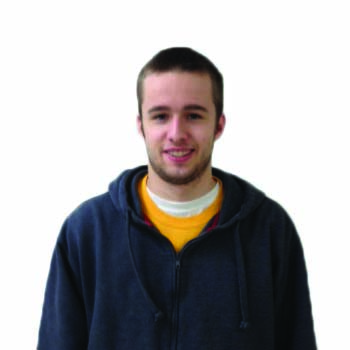 Mr. Thomas,
My name is Patrick Leary. You probably wouldn't remember this, but we had statistics together last fall. Wasn't that class boring?
Anyway, I'm writing to share some concerns with you that I heard from all corners of the Marquette basketball community. Saturday, you played 29 minutes and didn't make a field goal. You went 0-for-7 from the field and missed all six of your threes. Sorry to bring up bad memories, but I had to set some context.
I have seen tons of tweets and heard numerous comments wondering why you start, if you can shoot and why you play at all. I want to make it very clear that I'm not here to heap further criticism onto your shoulders. As Ron Burgundy would say, I'm just here to read the news.
I do want to ask you to do one thing though, as you continue on in your important senior season. I would love to see you relax out there.
Marquette fans don't hate you, even though they sometimes make it seem that way. However, because you were touted as the best shooter Marquette has had since Steve Novak, fans have high expectations. Shooting 3-for-13 this season from beyond the arc doesn't satisfy the short leash fans have for you.
However, any sort of success can change that. Think about Vander Blue. In 2011-12, he was the most maligned player on the roster. He couldn't finish at the rim and frequently played out of control and sloppy.
Last season changed that. He led Marquette in scoring with 14.8 points per game and made clutch shot after clutch shot in important late season victories. For some time, the entire fan base forgot about its Vander angst and lauded Blue as the team's hero.
Marquette wants the same thing for you, Jake. If you started heating up and shooting 40 percent from three-point range, all would be forgiven.
Remember in 2010-11, when you played for South Dakota, and you scored 40 points and shot 10-for-16 from three against Chicago State. That's the real Jake Thomas. You shot 41 percent from distance that year.
We know you're capable. I can say that I want to see nothing more from an individual Marquette player than to see you succeed this season.
Tuesday, you showed us you could, in fact, make shots. You sank three shots from beyond the arc in the first 10 minutes of the second half against Grambling State. You even started taking heat check shots. If a Jake Thomas heat check could become a regular occurrence, Marquette basketball would benefit immensely.
So Jake, my message to you is this: relax and shoot like you're knocking down jumpers in practice. Marquette fans may say bad things about you on Twitter, but really, they want nothing more than to see you live up to your potential.
I believe in you Jake. Go prove them wrong.
Sincerely,
Patrick Leary
Leave a Comment