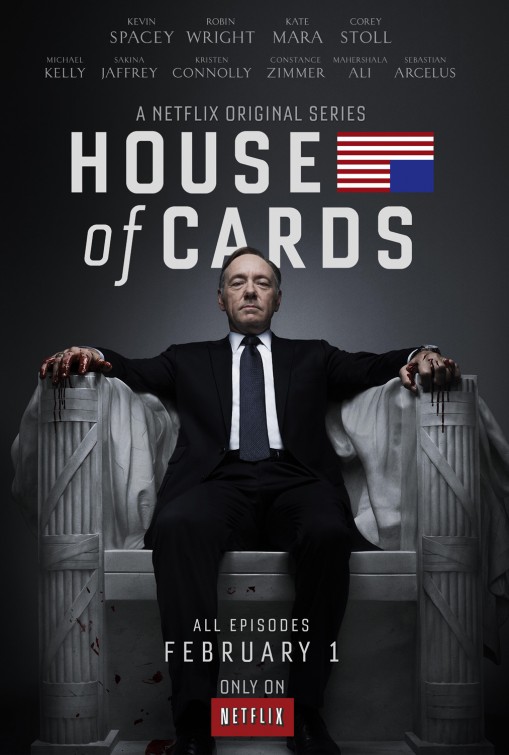 MORE OF
Snow Animals
Creativity shone through the flurries of this year's long winter in an impressive display of snow creatures in Marquette's central mall.
The snow art included a polar bear and a snow dragon, courtesy of John Brick, a graduate student in the College of Arts & Sciences.
The snow animals were a fun and creative way to put the piles of snow to good use, not to mention a nice art gallery to look at and enjoy on the way to Spanish class in Lalumiere.
– Peter Setter
More "Star Wars" Movies
When I found out Disney bought Lucasfilm and would be taking audiences back to a galaxy far, far away, my excitement to return to the universe of Luke and Leia was immense.
I am confident that the franchise is in good hands, as Academy Award-winning producer Kathleen Kennedy is at the helm. George Lucas will be acting as a creative consultant, and I am confident this sequel trilogy will not experience the same pitfalls that the prequel trilogy tragically put audiences through a long (and forgettable) time ago.
What is even more exciting is that the three most recognizable actors from the series – Harrison Ford, Mark Hamill and Carrie Fisher – are likely returning.
"Star Wars: Episode VII" comes out in 2015, with standalone films about popular characters alternating between the episodic films. All these developments were some of the greatest pop cultural announcements of the past year, and I cannot wait to hop aboard the Millennium Falcon for one more ride.
– Peter Setter
"House of Cards" and what it could mean for Netflix
One deliciously evil glance to the camera from Kevin Spacey's character on "House of Cards," and we were hooked. Spacey's Francis Underwood brought Machiavellian political moves with the flair of Richard III  and a taste for Southern ribs on the level of Bobby Flay.  Marking Netflix's dramatic foray into the world of original programming, "House of Cards" was aided by "The Social Network" director David Fincher as executive producer and gobs of money poured into creating the show's sleek Washington, D.C. setting. "House of Cards" was an impressive beginning to TV a la Netflix. If this type of high-quality programming continues, Netflix might become a player to rival HBO, AMC and FX.
– Erin Heffernan
Snapchat
If you're looking for a new way to embarrass your friends, confuse your mother and find out just how much you can embarrass yourself in less than 10 seconds, then good news, there's an app for that. Snapchat lets users send videos, drawings and pictures to a select group of friends — preferably ones who don't know how to use the screenshot function.
– Maddy Kennedy
Radio (yes, it still exists)
In a world powered by digital media, everyone seems to be forgetting about one of the most innovative channels of communication: radio. In radio's heyday, families would gather around their TV-sized radio sets and enthusiastically listen to everything from concerts to news reports to comedies. Now, portable radios are virtually obsolete, and car radios seem to be the only way to hear what's travelling on the airwaves.
While some consider it a dying medium, radio provides a unique style of entertainment that is commonly overlooked. With more than 15,000 live stations in the country, nearly every type of programming imaginable is on air. If commercials are turning you off from tuning in, the Internet offers commercial-free radio streams and podcasts on an array of topics. So before you kick your radio to the curb, give it a chance to channel your inner disc jockey.
– Claire Nowak
LESS OF
"Glee"
Confession: I watched the first season of "Glee." I was mildly entertained by the concept, and the covers were actually decent. I even think the show's cover of Journey's "Don't Stop Believing" still shows up on my shuffle from time to time. But the show reached its peak a long time ago. The writers began tackling topics that merit discussion, like homophobia in high schools, bullies, disabilities and teen pregnancy, but would only touch on them for one episode. "Glee" made headlines a few weeks ago for an episode that featured a school shooting, a tasteless misstep in the wake of recent tragedies. "Glee" is renewed for a fifth season, but with the original cast having graduated and after seven compilation albums, not counting EPs and singles, I think it's time to stop believing.
– Eva Sotomayor
Marquette Secret Admirers/Confessions
In the middle of March, new Facebook pages dedicated to anonymous posts, heinous confessions or that one person you think is the bee's knees starting sprouting up at college campuses across the country.
Unfortunately, Marquette fell victim to this craze, allowing people to broadcast their wildest misadventures and deepest sensual desires to the entire student body. And while these Facebook pages originally started as a satisfactory way to waste time in class and laugh at our classmates, now they are just breeding grounds for stories friends post about friends and borderline sexist comments about the women on campus.
The "Marquette Secret Admirers" and "Marquette Confessions" pages hopefully represent a fad that is on its way out the door. We just hope people find other outlets for their emotions in place of a Facebook page. Maybe try a diary?
– Peter Setter
Dubstep
Remember when you could listen to the radio without hearing a mash of synths and garbled words? (Remember when people listened to the radio?) Now, the music industry is strewn with Dubstep-like tunes that all sound the same: loud and unintelligible. Don't get me wrong; I loved rocking out to "Sandstorm" at high school dances. That doesn't mean I want techno music taking over my entire iTunes library. When done well, Dubstep can showcase a unique musical talent. Now artists are just adding techno elements to appeal to a wider demographic. Case in point: Taylor Swift's "I Knew You Were Trouble."
– Claire Nowak
Hemlock Grove and what it could mean for Netflix
Zero plot, overly campy horror and a cast in which nearly every woman ends up dead helped tank "Hemlock Grove," Netflix's stab at paranormal dramas like "True Blood" and "Twin Peaks." The show was more than a disappointing followup to "House of Cards" and may reveal some problems with Netflix's plans to enter the TV game. First of all, in the new structure, Netflix releases all episodes in a season at once to cater to the binge-watching habits of many subscribers, but this new strategy allows no time for audiences to digest and weigh in on each episode. Without breaks to make adjustments based on audience reactions, shows lose the opportunity to change their initial formula if it's not working. It also almost begs continued binge-viewing, which, besides being dangerous for anyone who actually has things to get done, leaves less room for each episode to sink in. This instant TV gratification may be convenient, but it also threatens that shows digested in one sitting become forgettable, consumed in one bloodshot-eyed stupor.
– Erin Heffernan
Buzzfeed
I'm as guilty as anyone of checking out a Buzzfeed article or two when they get posted all over Facebook or Twitter. But after a while, reading listicles like "27 Puppies That Look Like Vice President Joe Biden" and "15 Photos That Will Make Your Bad Day Better: Part 576," I start yearning for something – anything! – with any amount of journalistic merit. It wouldn't be so bad if many of Buzzfeed's articles featured some writing or depth, but many of them are just articles with a quick quippy caption.
It's even worse when it's made up entirely of GIFs, and therefore takes five minutes to load properly so the little animated memes actually move. Listen, I know we all love funny pictures, but sometimes words are worth a thousand words.
– Matt Mueller