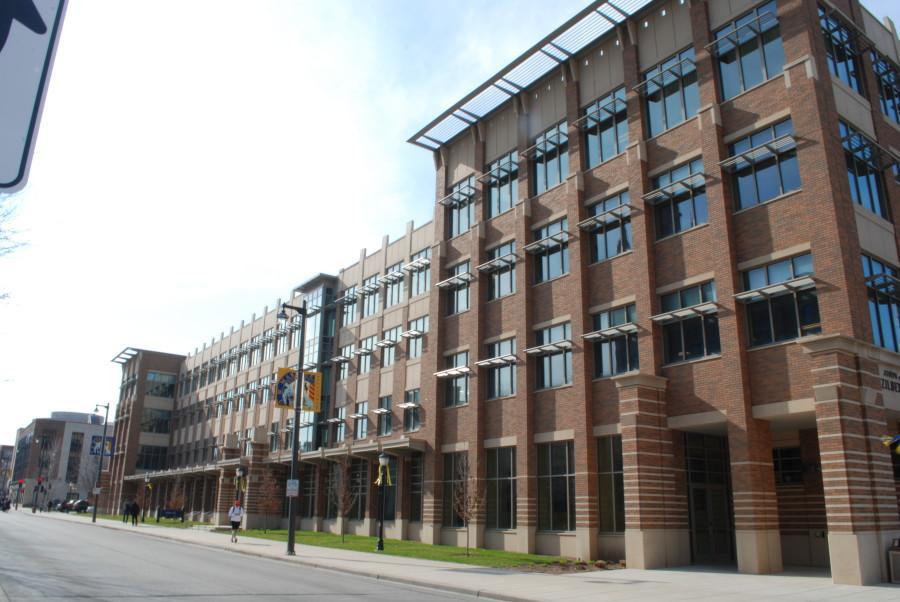 A 1953 graduate of Marquette's School of Medicine, now known as the Medical College of Wisconsin, donated $1 million in merit-based achievement awards to Marquette in his will, the university announced last week.
Dr. Robert C. Olson, who passed away in December 2010, and his wife, Patricia Olson, gave their children the task of deciding which departments the money will fund. Based on their time and majors as graduates of Marquette, Margaret (Peg) (Physical Therapy '75), Jane (Interpersonal Communications '77) and Stephen (Steve) (Speech, Broadcast Communications '78) chose to split the $1 million gift between the College of Health Sciences, the College of Communication and the Division of Student Affairs.
"We all talked about how we would split up the amount evenly and how to best represent our parent's wishes," said Steve Olson, who chose to donate one third of the money to the College of Communication.
Olson said he chose the College of Communication because he is an alumnus of the college and believes in the use of technology throughout the communication curriculum.
"This money for the College of Communication will go to encourage students to be more inquisitive and involved," Olson said. "It will also assist with additional training and seminars for faculty, staff and students about new technology practices."
Jeydelyn Martinez, a freshman in the College of Communication, said she supported that focus.
"Investing in more technology and funding in the College of Communication is a great idea that will advance the college in many ways," she said.
"The more assistance students receive, the more likely they'll go to college, and possibly choose Marquette," Martinez said.
Kathleen Ludington, director of development in the College of Health Sciences, worked closely with the family on the donation.
"Dr. Olson originally placed MU in the will in 1999," Ludington said. "The family thought it was extremely important to preserve their father's ongoing legacy at Marquette."
Ludington said Jane, the daughter of the late Dr. Olson, was an RA during her time at Marquette and was very involved in the Division of Student Affairs.
"It's really neat how each of the three children chose departments that impacted their Marquette experience," she said.
Lawrence Pan, chairman and professor in the physical therapy department, said the department will consult with the Olsons to ensure that their donation benefits current students.
"I have worked with the Olson family since 1999 on this donation – that was part of the estate planning," Pan said.
Pan said the donation will provide scholarship money to physical therapy students who are in the professional phase of the program and do not have access to undergraduate financial aid. Pan said it will also fund professional development for students and faculty.
Ludington said the Olsons' legacy will affect Marquette for years.
"Students, faculty and staff will see the ramifications of this great gift to the university for many, many years," Ludington said. "For some, it will be a pivotal part in their college success."