Video: What Are You Listening To?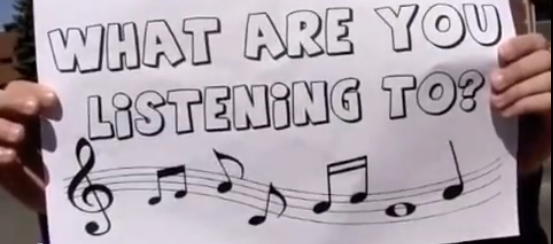 Marquette's streets are full of music; you just can't always hear it.
Students fill the streets on their way to class tuned into headphones with a soundtrack all their own. We wanted to know what they're all listening to, so we ventured down Wisconsin Avenue to find out. 
Songs featured:
"Wild for the Night"- A$AP Rocky ft. Skrillex
"Suit & Tie" – Justin Timberlake ft. Jay-Z
"Sixteen Going on Seventeen"- Chairman Carr & Dan Truhitte (from the Sound of Music Soundtrack)
"Blackwater Park"- Opeth
"Sonate Au Clair De Lune"- performed by Richard Clayderman
"Timebomb"- Kylie Minogue
"Without Me- Eminem
"Call Me Eileen"- Dexys Midnight Runners
"House of Cards"- Radiohead
"Paradise City"- Guns & Roses
"Big Girls Don't Cry"- Frankie Valie & The Four Seasons
"Reptile"- Skrillex
"Night by Night"- Chromeo
"Westside Story"- The Game
"Left Alone"- Flume f. Chet Faker
View Comments (2)