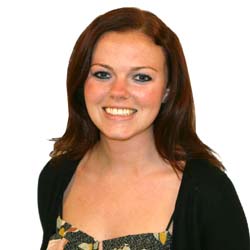 unknown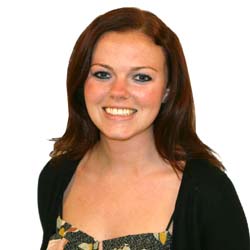 March is full of challenges. Between college students prepping for midterms in the midst of spring break excitement, the dark cloud that is April 15 looming in the distance and wardrobe malfunctions due to unpredictable weather, this month can be draining.
One of the greatest challenges March brings, however, is the process of filling out a bracket for the NCAA men's Division I basketball tournament. This challenge (which should really be called more of an art) allows the average person – avid sports fan or not – to become part of the action. It doesn't matter if your winning pick is based on geographic location, alma mater, season ranking or coolest jersey – if they win, you win.
From the moment Selection Sunday ends and we must somehow narrow 68 teams to one winner, an array of questions arise. Should I be true to my alma mater? Do stats, seeds and season rankings matter? Which teams have injured players?
The University of Cincinnati currently offers a bracketology course that attempts to teach students how to make sense of the NCAA tournament. Can a college course on picking teams trump the buzzer-beaters, determination and pure magic that takes place at the end of each season, though?
The NCAA tournament is called March Madness for a reason. Even some of the most dedicated bracketeers are likely to see a few of their picks go up in flames during the first round – especially this year, when unpredictability is the name of the game.
March Madness is great because anyone can create a bracket and win, whether they understand basketball or not. After all, how many times do we hear of a five-year-old selecting a near-perfect bracket based on uniform color?
March Madness may be a way to win money and gain bragging rights over friends, family and co-workers, but sometimes having fun with tournament picks is the best way to combat the mid-March blues. Here are some of the most distinct ways to do so.
1. Battle of the Mascots
This is the most entertaining method of picking winners, with analysis of aggression, size, wit and cuddleability being deciding factors. Teams with mascots in the forms of cats, devils, rebels, warriors or natural disasters are probably best, but the good luck charm that is the St. Louis University Billikens certainly can't be ruled out.
2. Best Dressed
Teams may be praised for their willingness to try something new or criticized for breaking away from tradition. Here, color, design and flashiness all factor into the equation. This year, it's safe to say that the Notre Dame Fighting Irish and their "flubber green" ensemble will not make it past the first round. Marquette, however, could go pretty far with its secret weapon donned in a paisley tie and yellow jacket: Buzz Williams.
3. Best Vacation Spot
This method is important because if your bracket wins and you want to treat yourself to a trip to the winning location, you'll probably want to travel somewhere nice. Schools in North Carolina, Florida, California and Texas all rank high here. Just remember, though, if you choose Duke over North Carolina, you'd better be prepared to explain why Durham ranks higher than Chapel Hill.
4. Fantasy Best Friend Draft
Which star player do you want to be your best friend? Some may base this on athletic ability, whereas others find it in who celebrates his slam dunk best. For Cosmopolitan readers, it's all about the "Hottest Guys of March Madness," featuring our very own Trent Lockett. Marquette would have easily won this category last season with Jae Crowder, but this year might require a bit more research.
5. Coin Flip
Considering the unpredictability of March Madness, this is probably your best option.
Making a bracket and watching the tournament play out isn't just something that occurs in March; it is March. These upcoming weeks are about sharing in the triumph of an underdog taking down a giant in the first round. They're about the Cinderella stories, buzzer-beaters and heartbreak that provide fans with great games and inspirational performances. And they're about feeling a connection to the players, some of whom may be wearing their school's uniform for the last time.
Moreover, March Madness and bracket challenges are about more than winning money – they bring people together this month. So no matter how you picked your bracket this year, just remember to have fun and take in everything the tournament has to offer. Many of our brackets will likely be finished after today, but the magic and uniqueness of this time of the year has only just begun.
—
Brooke Goodman is a senior studying journalism and political science. Email brooke.goodman@marquette.edu with anything you'd like to see her write about.