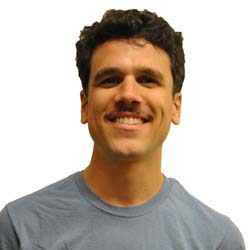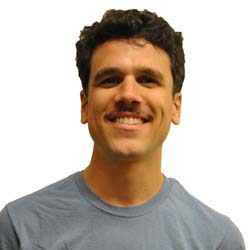 How far did you get on that summer bucket list?
I for one had big plans. This was going to be a summer of elaborate self-discovery, infinite knowledge, breaking barriers and exploring new horizons. I'd ride my bike 10 miles to Milwaukee's hidden culinary gems. I'd spend a week to get through Howard Zinn's "A People's History of the United States." Maybe I'd even take the fabled road trip out west that I'd thought about the past couple years.
Instead I sat with my laptop on my stomach most of the time watching Netflix.
In fact, nothing turned out how I'd imagined. The 10-mile bike ride turned into Chinese food delivery, "A People's History of the United States" became a few episodes of Arrested Development and that trip out west became two extra days home in Cleveland. Cleveland! The punch line of the Midwest, not exactly the bastion of exploration I had hoped for. So what happened here, exactly?
I asked Kristy Nielson, associate professor of psychology, who specializes in memory, attention and dementia, among other subjects. She gave me advice I wish I'd had at the beginning of summer: to treat the brain the way you would treat a muscle.
"Brain circuits, and especially learned patterns, are formed through repeated use," she said. "Continued repeated use hones them, makes them more and more efficient. Lack of use? Well, they weaken quickly, just as muscles do."
Mental exercise? The only thing I spent less time on this summer was regular exercise. How could I have let motivation fly out the window? Guilt and paranoia ensue.
The biggest problem with this lack of motivation is the way it has spilled over into the semester with class time in the crosshairs. Now, when we really need it, our brains still can't break through and function at full capacity. This phenomenon hit for me on Tuesday, when I fumbled to conjugate basic verb tenses in French class. Practice, practice, practice.
But apparently, all is not lost. Fortunately, Nielson said, our good study habits are still in there somewhere – it just takes some effort to bring them back, as difficult as it may seem at first. Perhaps an idle mind isn't really the devil's workshop.
That said, we should forgive ourselves for our sloth. Regardless of practice, it's tough to have a class wide political discussion during syllabus week — it seems like we should learn our phone numbers, play a round of duck-duck-goose and call it a day. So what, my bucket list went mostly uncrossed off (I guess it may have helped if I had written it down). With a little effort and "brain exercise," we can all spend the next couple weeks getting our minds back on track.
Besides, maybe that lack of summer motivation wasn't as bad as it feels. Sure, I was glued to Netflix, but I had a good handful of classic films thrown in there. And I did hit at least a few great Milwaukee eateries. Didn't get around to that road trip, but maybe next summer, right?
There's a time and place for everything. I had my "Summer of George," and I shouldn't be ashamed about one second of it — even if that means relearning how to conjugate "être." So give yourself a little credit, Marquette. Before you know it, the studying will catch up to you, and you'll be wishing you were back doing nothing in Cleveland.
anthony.manno@marquette.edu